Lapangan Terbang Antarabangsa Brunei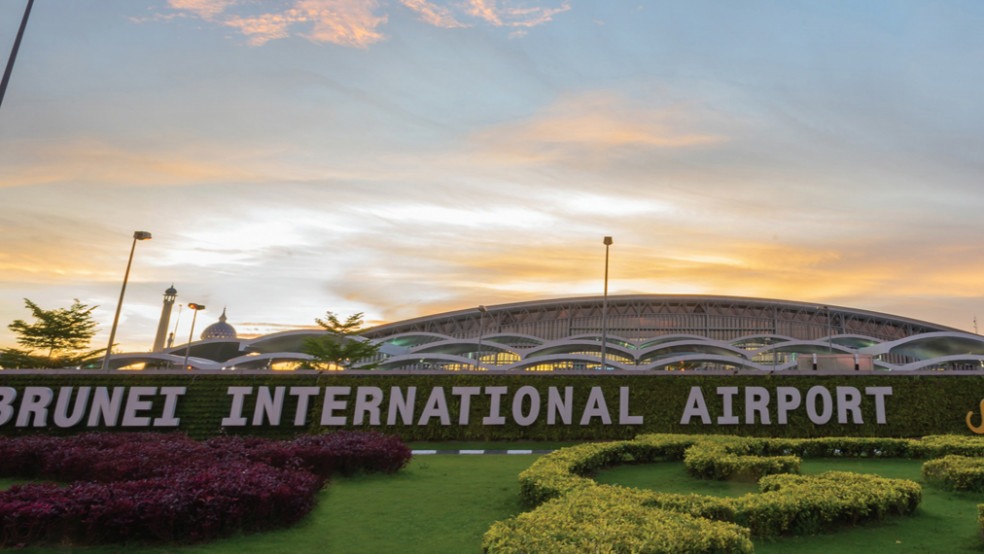 Brunei International Airport (IATA: BWN, ICAO: WBAB) is the main international gateway to Brunei, a small country located on the north coast of the island of Borneo in Southeast Asia. It is the only state which is completely on the island of Borneo.
The airport serves destinations across Asia and Oceania as well as flights to London. The airport is located only around 10 minutes from the centre of the capital, Bandar Seri Begawan.
Additional Details
Runway: 3,658 metres
International destinations: Singapore, Kuala Lumpur, London, Dubai, Tokyo, Manila
BIACC (Brunei International Airport Cargo Centre
BIACC Sdn Bhd is a Government Linked Company and one of the subsidiary companies of Darussalam Assets Holdings. Our core business activity is air cargo ground handling at Brunei International Airport.BIACC is located in a strategic location in South East Asia linking some of the biggest air cargo importing and exporting countries like China, USA, Europe, Australasia and the rest of Asia. The centre delivers air cargo handling and warehousing services to scheduled and unscheduled cargo, passenger airlines and integrators as well as other customers such as freight forwarders, post office, foreign embassies and courier companies.
BIACC performs all cargo terminal and warehouse functions, from receiving, documentation, cargo build-up, cargo break-down, handover of cargo, as well as customs clearance and hazardous goods formalities. BIACC also performs the cargo hub management for Royal Brunei Airlines at Brunei International Airport.
As part of its strategic plan, BIACC has since been expanding its business interest into other related logistics business locally and regionally which serves various logistics needs across various industries.
BIACC promotes 3PL (3rd Party Logistics) services, and works closely with customers to identify the most cost-effective solutions. With extensive logistics networks and years of experience in the air logistics management, the company offers comprehensive total logistics solutions. It continues to expand and develop its services to create more competitive advantage and alternatives for its customers.
Core strength
BIACC's core strength lies in its skill, knowledge and experience in air cargo ground handling and warehouse management. This is complemented by its ability to provide effective and efficient end-to-end air, land and sea logistics solutions.
BIACC believes in human capital development and as such it has made a significant investment in employee training and development focusing on quality, competency, technical and soft skills. The company is an IATA Approved Training Centre (ATC) for all level of Dangerous Goods Training and also IATA Cargo Basic Training.
On Security, BIACC is a registered RA3 Cargo Ground Handler. The Company is one the Total Quality Management (TQM) model companies in Brunei Darussalam. It runs 21 TQM Books training for its internal staff all year round by a fully trained BIACC TQM Trainer.
BIACC received various international certification such as ISO 9001:2018 and OHSAS 18001:2007. The company is an ISAGO registered and is also a participant in the IATA Ground Handling Partnership Programme.
The company also received a certification on Halal Logistic by MHCT/International Halal Integrity (IHI). This makes it the first logistics entity in Brunei Darussalam to adopt the Halal Logistic Standard.