Indonesia - Kawasan Industri Bukit Semarang Baru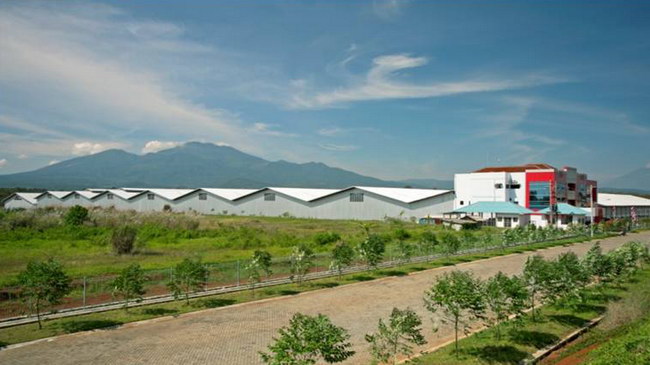 Bukit Semarang Baru Industrial Park in Indonesia is a facility that offers a prospective investment area in Bukit Semarang Baru housing complex, BSB CITY. It has a total land area of 115 hectares with at least 1,200 metres of width of land offered. The BSB Industrial Park is developed with environmentally friendly industrial concepts designed to accommodate clean and tech industry activities. It is located within the city of Semarang, the capital city of Central Java, which is a strategic location for domestic and export oriented investors and industries.
Additional Details
Total area: 115 hectares
Land available: 40 hectares
Seaport: 13 km (Tanjung Emas Harbor)
Domestic Water Capacity:  20L/Sec, reservoir 1,000 cu. m
Main Road (width) 30 m
Secondary Road (width) 20 m
Electricity:  PT PLN (Persero) Capacity 150 kV

Semarang Iconic City Tour - $96.16
from:
Viator, A Tripadvisor Company
Other Indonesian industrial estates
Distances
Major City 10 km (Semarang)
Airport:  7 km (Ahmad Yani International Airport)
Seaport:  13 km (Tanjung Emas Harbor)
Train station: 14 km (Poncol Station Semarang)
Notable tenants of Bukit Semarang Baru Industrial Park (BSB)
PT Kubota Indonesia
Kubota uses a wide range of products and technologies to provide solutions in the areas of food, water, and the environment, which are indispensable for people's lives. From a grain of rice or a drop of water to the foundations of society and industry, Kubota's solutions support the lives of human beings.
PT. Kubota Indonesia is the pioneer of a high quality diesel engine company in Indonesia which has supported and continues to support the development of the national agricultural industry.
This process requires a long time and product experience that Kubota Corp can trust. Japan, where the diesel engine is a business advantage. PT. Kubota Indonesia has received ISO 9001 and ISO 14001 certificates from Lloyd (UK) since 2006.
PT Setia Anugrah Medika
PT Setia Anugrah Medika is the best medical device distributor in Indonesia. The medical device products that we distribute come from foreign countries such as the United States, Belgium, China, India, Italy, Japan, Germany, and Canada. PT Setia Anugrah Medika was established in 2002, headquartered in Jakarta and managed by professionals supported by the Marketing Team and Support Team who have experience in Medical including the field of laboratory diagnostics.
Medical device products that we distribute include laboratory diagnostic, pathological, and medical products. For laboratory diagnostic products, the products we distribute include hemostasis, clinical chemistry, cardiac marker tests, women's health products, hematology, immunology, microbiology, laboratory accessories (blood tubes, etc.), VTM (virus transport media), and rapid tests. For anatomical pathology products that we provide include microtome, tissue processor, slide cabinet, paraffin cabinet, and other accessories. Then for the medical products that we provide are disposable pumps, reusable devices and insulin needles.