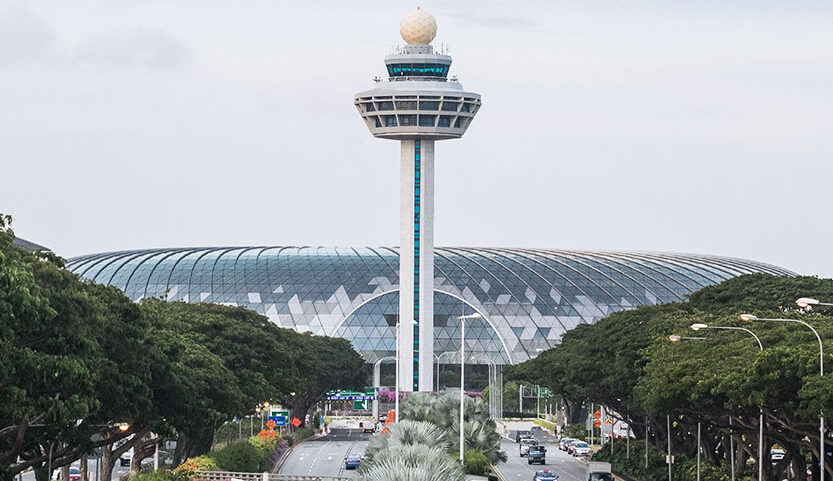 Changi Airport is the focal point of Singapore's status as a world-class aviation hub. Changi Airport is an unforgettable tourist destination in its own right. With a slew of accolades to its name, Singapore's main airport boasts a trove of exciting activities. This ranges from shopping and dining to entertainment.
The airport comprises four terminals and Jewel Changi, a ten-storey lifestyle hub that seamlessly links to Terminals 1, 2 and 3. It fuses artistry, architecture and nature into a single structure.
Additional Details
Terminal building sizes: 1,276,000 sqm.
International destinations: Global
Cargo throughput: 2,010,000 tonnes (2019)

Singapore Changi Airport (SIN) to Singapore - Arrival Private Transfer - $37.02
from:
Viator, A Tripadvisor Company
CHANGI AIRFREIGHT CENTRE / AIRPORT LOGISTICS PARK SINGAPORE
With over 70 hectares of contiguous Free Trade Zone, Changi Airfreight Centre and Airport Logistics Park of Singapore offer shippers and third-party logistics companies a unique opportunity to establish Regional Distribution Centers or Regional Fulfilment Centers. It is one of the world's busiest airports for air cargo. The airport is renowned for its extensive air connectivity, as well as high level of service quality and efficiency.
Handling over two million tonnes annually, it continues to set new standards in operational expertise to meet the changing needs of the air freight industry. 24 of 25 of the world's largest airfreight forwarders have established major operations in Singapore.
World-class cold chain facilities at Changi Airport
Deep knowledge on the handling, storage and transportation of temperature sensitive cargo is required to maintain the integrity of pharmaceuticals cargo and the freshness and quality of perishables products. With its dedicated temperature controlled facilities, Changi is able to provide cold chain solutions to store these delicate cargo. This is for subsequent distribution locally and globally.
Handling capabilities of up to 325,000 tonnes of temperature sensitive cargo annually.
Changi Airport handled over 300,000 tonnes of temperature sensitive cargo in 2018. With its on-tarmac chiller, the airport is able to offer a temperature controlled environment for the transshipment of perishable and pharmaceutical cargo with a turnaround time of less than three hours. Priority handling for cold chain cargo ensures minimum exposure to weather elements. Storage of perishables and pharmaceuticals within specified temperature zones to ensure the optimum conditions for each product.