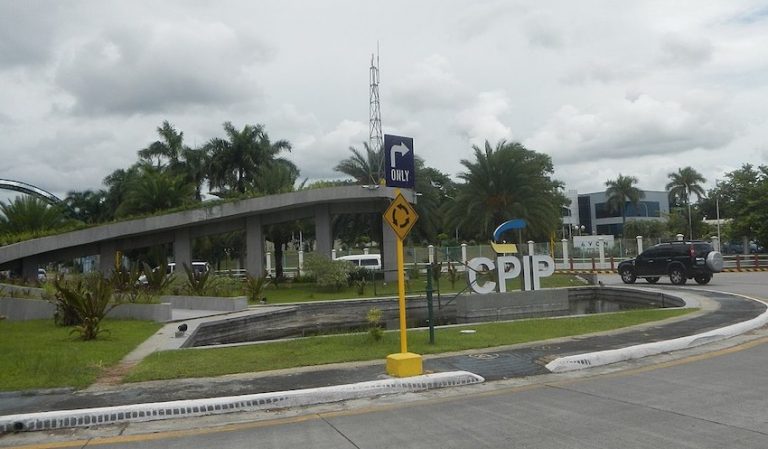 The Calamba Premiere International Park (CPIP), established in 1999, is one of the pioneer industrial parks in the Philippines. It is a comprehensively-planned industrial estate located at Batino, Barandal, and Prinza in Calamba, Laguna and provides a workplace for technology-based, light and medium industries.
Additional Details
Total area: 65 hectares
Developer: Starworld Corporation

Manila By Night Tour - $80.00
from:
Viator, A Tripadvisor Company
Notable tenants of Calamba Premiere International Park
Indorama Ventures Packaging (Philippines)
Indorama Ventures Packaging (Philippines) (IVPPC) began operations in June 2014. It is IVL's second packaging manufacturing site outside of Thailand. Products from this facility serve beverage companies. Preforms and bottles are used for the packaging of carbonated soft drinks, bottled water, ready-to-drink tea and functional drinks.
Varex Imaging Corporation
Varex Imaging Corporation is a leading independent supplier of medical X-ray tubes and image processing solutions. From medical imaging to cargo screening and border security, our components are used by X-ray imaging system manufacturers around the globe to detect, diagnose, and protect.
Our products are designed to harness the power of X-ray energy to pioneer advances in many applications. We offer a wide range of products, including X-ray tubes, X-ray detectors, high-voltage connectors, X-ray collimators, ionization chambers, mammography paddles, solid-state automatic exposure control systems, buckies for digital imaging, X-ray acquisition software, post-processing software for any imaging modalities, including AI algorithm.
Our goal is to help our customers become world-class system suppliers by strengthening their competitiveness and enabling them to bring products to market faster. Our rich history spans 75+ years of dedication to the imaging industry, but our everyday work is devoted to our partners' success.
Other tenants

Avon Products Mfg; Inc. U. S. A
Calamba Shinei Industry Philippines, Inc. Japan & Philippines
Cerelion, Inc. Philippines
Frescano Food Int'l, Inc.
L & K Industries Philippines, Inc.
L&K Industries Philippines, Inc. is a wholly owned subsidiary of Lite-on Japan Ltd., engaged in the manufacture, trading and distribution of semi-conductor and electronic products.
Lux Manufacturing, Inc.
Milo – Nestlé Switzerland
Mold Parts Manufacturing Asia Inc. South Korea
Nanax Philippines, Inc.
Shin Heung Electro Digital, Inc. Japan
Yeon Ho Philippines, Inc.
Sampo Molding and Assembly Industry Corp. South Korea
Samsung Electro-Mechanics Philippines Corp.

Microprecision Calibration Inc. U. S. A & Philippines
With over 50 years in the Metrology industry, Micro Precision has become a specialist in calibration, inspection and repair of electronic and mechanical measuring and test instruments.

Pulse Integrated Technology Inc. Philippines
The Pulse Technology Group of Companies Pulse Technology USA, Pulse Integrated Technology Inc (Philippines) started in the early 90's as a high tech support company serving the Semiconductor and Electronics Industry in the Philippines. Since then we have grown our products and services to a Global level