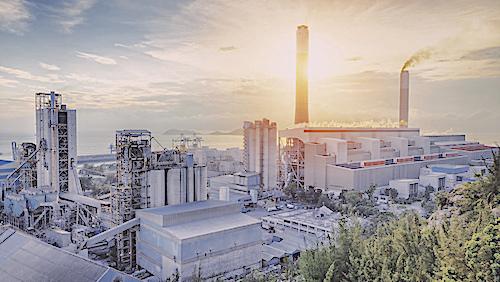 Mongolia's economy is expected to grow by 5.2% in 2023, driven by a recovery in mining production and the start of the Oyu Tolgoi underground mining stage. However, growth will be weighed down by sluggish agricultural production due to the recent harsh winter.
The mining sector is the backbone of Mongolia's economy, accounting for 89% of exports, one-third of the state budget, and 22% of GDP. Mining is also a major source of foreign direct investment (FDI).
The government is committed to diversifying the economy away from reliance on the mining sector. To this end, it is developing its industrial, agricultural, and tourism sectors.
Mongolia's economy is vulnerable to external shocks, such as changes in commodity prices and the global economic climate. The country also faces challenges such as high unemployment, poverty, and corruption.
Despite these challenges, Mongolia has the potential for strong economic growth. The government is taking steps to address the challenges and create a more favorable environment for investment.
Key economic indicators:
GDP growth: 5.2% (2023)
Inflation: 6% (2023)
Unemployment: 9% (2023)
Poverty: 27.8% (2020)
FDI: $1.5 billion (2022)
Logistics in Mongolia
Mongolia's logistics sector is underdeveloped, with inefficient connections, inadequate warehousing, and underdeveloped transportation systems. This lack of efficient logistics threatens to keep the cost of imported goods high and exports uncompetitive.
The Mongolian government is working to improve the logistics sector through a number of initiatives, including the development of a new international airport and the construction of a cold chain system. However, more needs to be done to address the challenges facing the sector.
One of the key challenges facing Mongolia's logistics sector is the lack of a reliable cold chain system. This is a major obstacle to the export of agricultural products, as most of these products spoil quickly without refrigeration.
Another challenge facing the logistics sector is the lack of investment in transportation infrastructure. The road network is in poor condition, and the rail network is outdated and inefficient. This makes it difficult and expensive to transport goods around the country.
The Mongolian government is working to address these challenges, but more needs to be done. The development of a cold chain system and investment in transportation infrastructure are essential to improving the logistics sector and making Mongolia more competitive in the global economy.
Driving industry in Mongolia
Mongolia has seen efforts by the government to bolster its manufacturing and industrial sectors. Funding from bond issues, such as the Chinggis Bond in 2012 and the Samurai Bond in 2013, was directed towards manufacturing initiatives, particularly in industries like cashmere, dairy, and garment production.
In recent years, there has been a renewed focus on increasing local production, with 2014 being declared "The Year of Made in Mongolia." A substantial budget allocation of MNT1 trillion was assigned to support the industry, with promises of improved business environments and increased transparency. This move aimed to stimulate economic growth and reduce import dependency.
Significant strides have been made in manufacturing, with Mongolia entering the assembly of trolleybuses and duobuses since 2006, even exporting vehicles to Kazakhstan. The assembly of regular buses also commenced in 2014.
Challenges
However, not all industrial projects have progressed as anticipated. The Sainshand Industrial Complex, a major downstream processing initiative, has faced funding challenges and has yet to move beyond initial stages. The government is open to partnering to move the project forward.
Industrial investments made with bond money have not yielded expected results, with industry experts advocating for a more coordinated approach to industrial policy and investments.
Challenges such as currency devaluation, poor infrastructure, transportation issues, and difficulties in importing production inputs hinder the industry's development. Shortages and lengthy lead times for sourcing materials from overseas impact production.
Finding and retaining qualified staff remains a challenge, despite a relatively low minimum wage. Training opportunities are limited, and skilled labor can be expensive.
Mongolia initiated a free trade zone (FTZ) program in 2004, but some areas remain underdeveloped, with deficiencies in legal frameworks and regulations. Local sourcing of materials is encouraged, especially for firms in resource extraction, although it's not legally mandated.
Efforts are underway to revise laws and regulations governing industrial and technology parks, aiming to create a more favorable environment, tax incentives, and comprehensive solutions for infrastructure issues for new entrants in the sector.