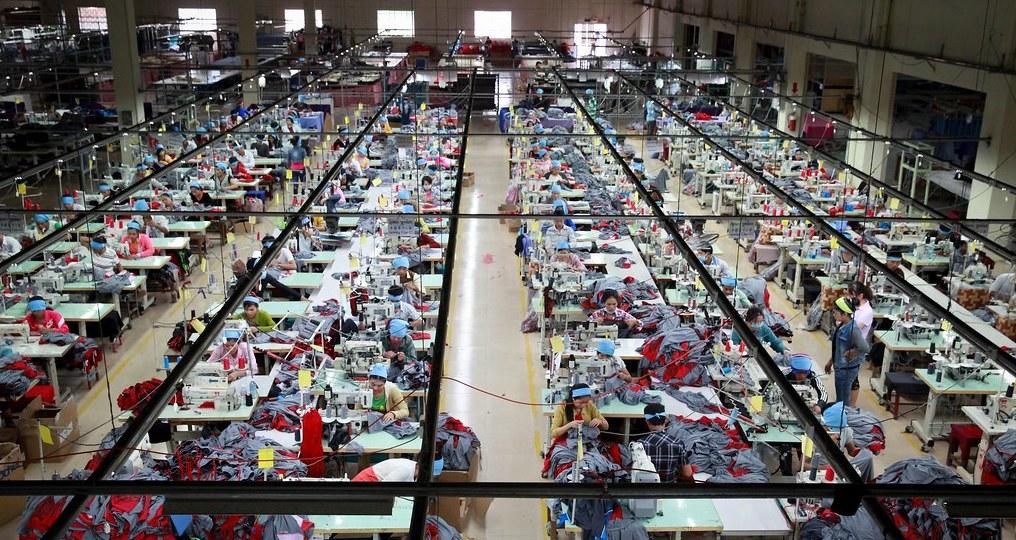 Cambodia's Manufacturing and Logistics Development
Cambodia is a rapidly developing country in Southeast Asia with a growing manufacturing and logistics industry. The country has made significant strides in recent years to attract foreign investment and promote economic growth. In this technical overview, we will examine Cambodia's manufacturing and logistics industry, including its growth, key sectors, challenges, and potential for the future.
Overview of Cambodia's Manufacturing Industry
Cambodia's manufacturing industry has seen significant growth in recent years. According to the Ministry of Industry and Handicraft, the country's manufacturing output increased by 8.1% in 2019, with a total output value of over $12 billion. The manufacturing industry accounts for around 20% of Cambodia's GDP, and the government has set a target of increasing this to 30% by 2025.
The key sectors driving Cambodia's manufacturing industry include textiles and garments, footwear, and electronics. The textile and garment sector is the largest, employing over 800,000 workers, mostly women. Cambodia is known for its high-quality, low-cost production of clothing and textiles, making it a popular destination for global brands.
The footwear sector is another important industry in Cambodia, with major players such as Nike, Puma, and Adidas operating in the country. The electronics industry is also growing, with companies such as Samsung and LG setting up production facilities in Cambodia.
Overview of Cambodia's Logistics Industry
Cambodia's logistics industry is also growing rapidly, driven by the country's strategic location and improving infrastructure. According to the World Bank's Logistics Performance Index, Cambodia's logistics industry has improved significantly in recent years, with a ranking of 98 out of 160 countries in 2018, up from 114 in 2016.
The country has invested heavily in improving its transportation infrastructure, including the expansion of its road network and the construction of new airports and seaports. The government has also introduced policies to attract foreign investment in the logistics industry, including tax incentives for logistics companies.
Key Challenges Facing Cambodia's Manufacturing and Logistics Industry
Despite the growth of Cambodia's manufacturing and logistics industry, there are still significant challenges facing the sector. One of the main challenges is the country's relatively low level of education and skills, particularly in technical and managerial roles. This has led to a shortage of skilled workers, which can limit the growth of the industry.
Another challenge is the country's reliance on a few key industries, particularly textiles and garments. While these industries have been successful in driving economic growth, there is a risk of overreliance, which can make the country vulnerable to external shocks such as changes in global demand.
Finally, the logistics industry in Cambodia still faces significant challenges in terms of infrastructure and regulations. The country's roads and ports are still underdeveloped compared to other countries in the region, which can increase the cost of transportation and logistics. There are also concerns about corruption and bureaucratic inefficiencies, which can slow down the movement of goods and increase costs for businesses.
Potential for the Future
Despite these challenges, Cambodia's manufacturing and logistics industry has significant potential for the future. The country's strategic location in Southeast Asia, combined with its low labor costs and improving infrastructure, makes it an attractive destination for foreign investment. The government has also introduced policies to encourage investment in the industry, such as tax incentives and streamlined regulations.
In addition, Cambodia is taking steps to diversify its economy beyond textiles and garments. The government has identified several priority sectors for investment, including agro-industry, tourism, and information technology. Diversification can help the country reduce its dependence on a few key industries, which can make it more resilient to external shocks.
Industrial estates in Cambodia
Industrial estates in Cambodia are designated areas for industrial and commercial activities, usually with ready-to-use infrastructure such as utilities, roads, and other facilities. These estates provide a conducive environment for businesses to operate and are essential to Cambodia's economic growth. Some of the industrial estates in Cambodia include the Phnom Penh Special Economic Zone (PPSEZ), Sihanoukville Special Economic Zone (SSEZ), and the Manhattan SEZ.