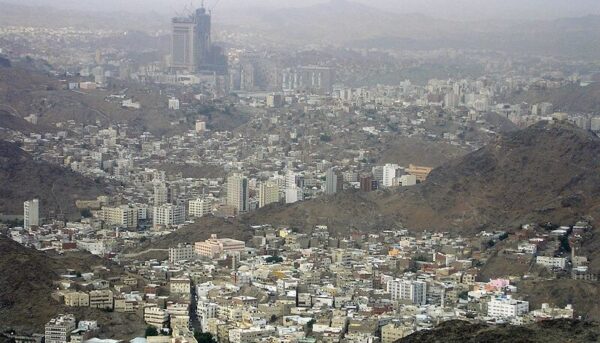 Saudi Arabia - مدينة مكة المكرمة الصناعية
Founded in 1405 (1985), the Makkah Al-Mukarrama Industrial City stands as a pivotal center. It's positioned on Al-Madina Al-Munawwara road, 8 km north of the Holy Haram, adjacent to Hira Hospital.
Makkah, also known as Makkah al-Mukarramah, serves as the capital of Mecca Province in Saudi Arabia. This city holds immense religious significance in Islam. Situated inland, 70 km from Jeddah on the Red Sea, it rests within a narrow valley at 277 m above sea level.
A Diverse Industrial Landscape at Makkah Al-Mukarrama Industrial City
The Industrial City houses a potential complex encompassing diverse sectors. It hosts manufacturing industries such as food processing, textiles, and construction. Additionally, it's a crucial production hub for Islamic goods like prayer rugs, incense, and religious garments.
This city is a vital economic engine not just for the region but for Saudi Arabia as well. It contributes significantly to employment and revenue generation, bolstering the national economy.
Industrial Players in Focus
Arabio: Advancing Biological Business
Arabio's strategic focus centers on the "Biological Business." This approach aims to create lasting value for shareholders and society. It maintains leadership in regional vaccine manufacturing within the MENA region and is recognized as a significant biological manufacturing entity.
Makkah Car Paint Factory (MCPF): Precision in Paint
Established in 1996, MCPF specializes in automotive paint materials. It operates with sophisticated production machinery and a well-equipped laboratory for Quality Control (QC) and Research and Development (R&D). MCPF is a prominent player in the Middle East's automotive paint sector, producing compliant and environmentally conscious automotive paints and ancillaries under brands like Sikkens and XL.
In Makkah's dynamic landscape, the Makkah Al-Mukarrama Industrial City thrives as a strategic nucleus, fostering diverse industries, economic dynamism, and manufacturing excellence.
Additional Details for Makkah Al-Mukarrama Industrial City
Total area: 73 hectares
Key industrial sectors: Clothing, textiles and leather – Chemical materials and products – Medical Industries – Wood and Furniture Industry
Seaport: 84 km to Jeddah Islamic Seaport
Airport: 100 km to King Abdul Aziz International Airport
Dry port / Railway: 12 km to the Two Holy Train Station in Mecca