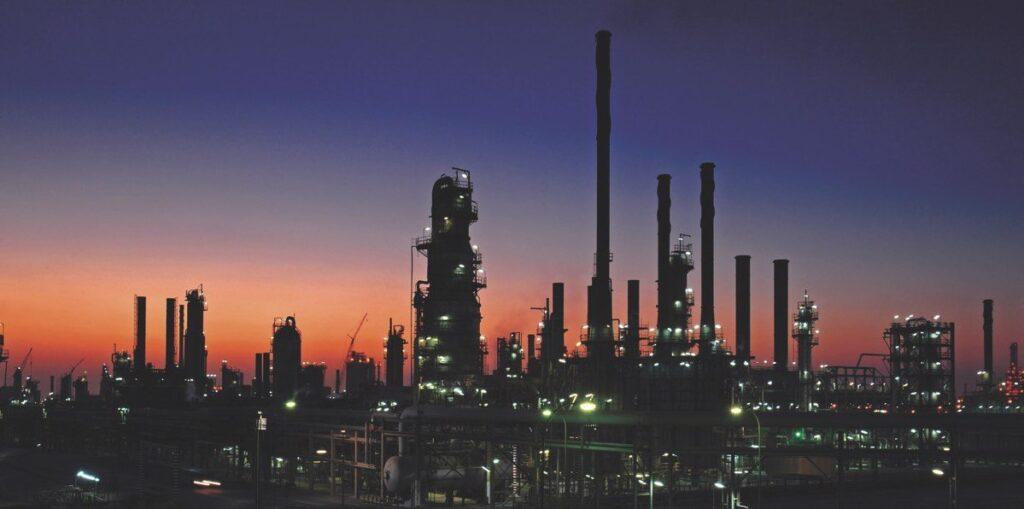 Kuwait, a nation heavily reliant on its oil reserves, has found itself positioned as OPEC's fifth-largest crude oil producer and tenth globally. With proven oil reserves exceeding 102 billion barrels as of 2022, accounting for approximately 6% of the world's total, Kuwait's economy is deeply intertwined with oil production. Although the country's oil wealth has fueled its economic growth, the susceptibility to fluctuating oil prices continues to impact its financial stability.
Oil Reserves and Economic Foundations
Kuwait's economic foundation rests on its extensive oil reserves. These reserves, coupled with the country's ongoing oil and gas discoveries, contribute to a projected sustainability for the next century. The strategic management of oil profits has led to the establishment of the Kuwait Investment Authority (KIA), which oversees the Kuwait Sovereign Wealth Fund. This sovereign fund, comprised of the Future Generation Fund and the General Reserve Fund, currently stands as the world's fifth-largest, boasting an estimated asset worth of USD 750 billion. The KIA has strategically invested in various sectors, including ports, airports, and power distribution systems, contributing to global economic engagement.
Kuwait navigates a unique intersection of monarchy and democracy, where the monarchy's governance coexists with democratic principles. This unique blend often leads to institutional tensions as citizens exercise their democratic rights, electing representatives in the Parliament with diverse agendas that may differ from the ruling family. These disparities result in persistent clashes between the elected legislative power and the government chosen by the Emir or Crown Prince.
Kuwait functions as a welfare state, where around 80% of its workforce is employed in the public sector. This presents financial challenges due to the growth of the Kuwaiti population. Additionally, the preference of new graduates to enter the public sector poses further strains on the country's oil-driven economy. Nevertheless, the nation is making strides to diversify its industrial landscape and foster non-hydrocarbon growth.
Emergence of Industrial Zones in Kuwait
One of Kuwait's pivotal strategies for industrial growth involves the establishment of specialized industrial zones. These zones are designed to fulfill the demand for industrial land and facilitate non-oil economic expansion. Notably, the Al Shadadiya Industrial Zone stands as a testament to this approach. Covering 5 million square meters, the zone encompasses areas dedicated to chemicals, foodstuffs, and light products. Its master plan, executed by Kuwait United Development, aims to create a vibrant hub for various industries, promoting economic diversification.
Historically, limited industrial land availability has posed a challenge for manufacturing investors. Kuwait's government has responded by increasing the supply of industrial land stock, aiming to promote industrial growth. This proactive approach involves releasing land based on new criteria, incorporating factors such as capital investment, quality of investment, and anticipated economic impact. Additionally, the government supports the industrial sector by maintaining a stake in the Industrial Bank of Kuwait, facilitating financing for manufacturing projects.
Path to Diversification in Kuwait
Kuwait's industrial landscape is transitioning to accommodate both its oil-based heritage and its aspirations for diversified growth. As the country continues to develop its industrial zones and promote manufacturing, it endeavors to harness technology and innovation to enhance efficiency. The government's New Kuwait 2035 program outlines a vision for economic prosperity, emphasizing citizen participation, effective governance, and global relevance.
In recent years, Kuwait's focus on light industrial properties has surged. This growth aligns with the government's support for small and medium enterprises, contributing to economic diversification. The establishment of industrial cities and zones, such as Al Shadadiya and the proposed Silk City, illustrates Kuwait's commitment to bolstering its private sector and achieving sustainable development.
As Kuwait grapples with its oil-dependency, its journey towards industrial diversification and growth remains a critical component of its economic future. By strategically developing industrial zones, promoting technological integration, and fostering a dynamic private sector, Kuwait is poised to shape a more diversified and resilient economic landscape.