Bangladesh - হযরত শাহজালাল আন্তর্জাতিক বিমানবন্দর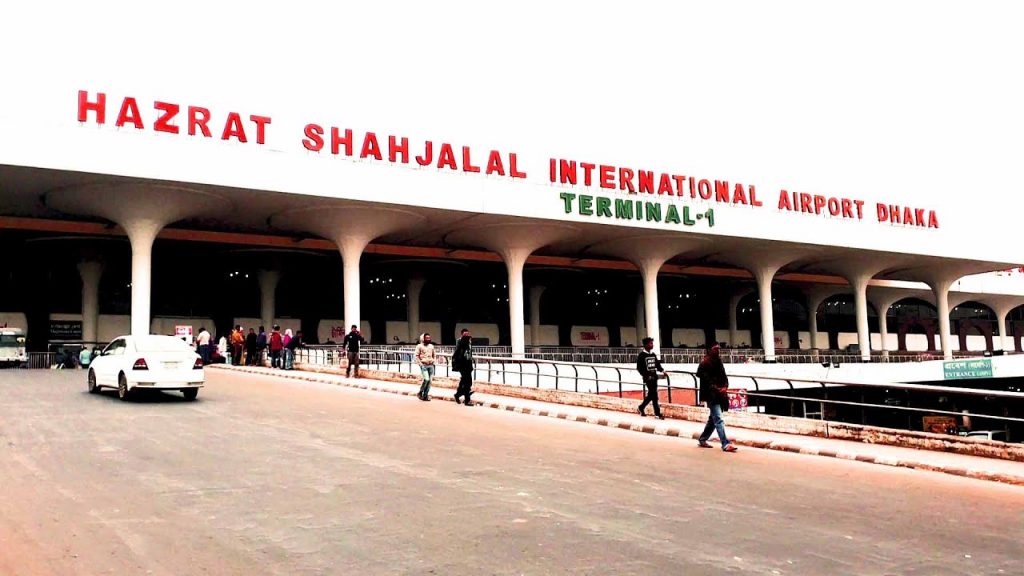 Hazrat Shahjalal International Airport (HSIA) is the primary airport in Bangladesh and is situated in the capital city of Dhaka. It has a total land area of 1,981 acres and is owned and managed by the Civil Aviation Authority of Bangladesh. The airport consists of three terminals: Terminal 1, Terminal 2, and the Hajj Terminal, which is used for Hajj flights during the Islamic pilgrimage season.
In terms of cargo handling, HSIA has modern facilities that include a cargo village, cargo terminal, and a dedicated cargo apron. The cargo terminal is equipped with several cargo handling systems such as conveyor belts, forklifts, and cargo loaders, and it has a total cargo handling capacity of 300,000 metric tonnes per year. However, the cargo handling operations at HSIA have been criticized for their inefficiency and lack of modern technology.
HSIA serves as a hub for several major airlines, including Biman Bangladesh Airlines, US-Bangla Airlines, and Novoair. It also handles a significant amount of international air traffic, with flights to major cities across Asia, Europe, the Middle East, and North America.
Upgrades and rennovations
The airport has undergone several renovations and upgrades over the years, with ongoing plans for further development. However, despite these improvements, HSIA has faced challenges such as overcrowding and congestion, which have led to flight delays and cancellations. The airport's infrastructure and facilities are also considered outdated compared to other airports in the region, and its runway is relatively short, limiting the types of aircraft that can operate at the airport.
In recent years, the government of Bangladesh has announced plans to build a new airport in Dhaka to replace HSIA and address these issues. The proposed airport, known as the Bangabandhu International Airport, is expected to have a larger land area, multiple runways, and facilities for both passengers and cargo. However, the construction of the new airport has faced delays and funding issues, and the timeline for its completion remains uncertain.
In summary, while HSIA has modern cargo handling facilities and serves as an important transportation hub for Bangladesh, it has faced challenges such as congestion and outdated infrastructure. The government's plans for a new airport may address these issues in the future, but for now, HSIA remains the primary airport in Dhaka.