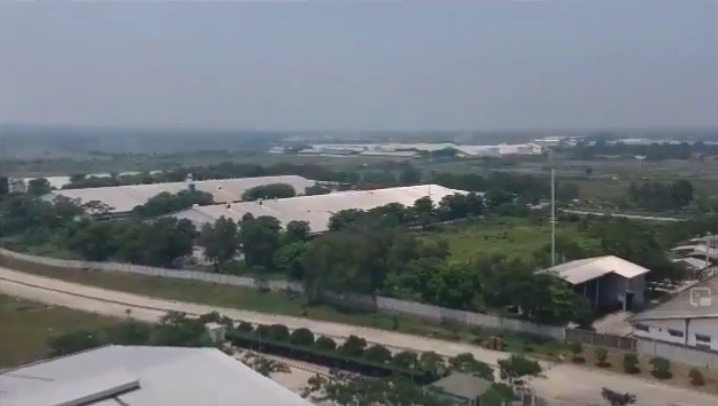 Indonesia - Taman Industri Lion
Lion Industrial park Indonesia is an all-encompassing industrial park developed by PT. Singa Purwakarta Jaya, founded in 1999 by PT. Lion Metal Work Tbk. As of February 2013, PT. Singa Purwakarta Jaya remains in the developmental phase.
Known as Kawasan Industi Lion (KIL), Lion Industrial Park is situated along Jalan Raya Subang km.12.5, Purwakarta, West Java, situated to the north of Purwakarta City.
In its initial stage, Kawasan Industi Lion (KIL) spans 500,000 m2, with projected expansion to 1,500,000 m2. The land, with a 25-year Hak Guna Bangunan (Right to Build) certificate, is owned by PT. Singa Purwakarta Jaya.
Diverse Industrial Spectrum at Lion Industrial Park Indonesia
Kawasan Industi Lion (KIL) is designated for various industrial operations, including Metal and Steel Product Manufacturing, Industrial Machinery Production, Farm Machinery and Automotive Parts, Welding Electrodes, Warehouse Equipment, and other Building Material Products.
Due to the hillside location, the original ground levels differ, necessitating earth backfilling due to diverse soil expansions and localized red soil content. Development includes cut and fill operations, with 100,000 m2 completed and 400,000 m2 in progress by year-end.
The developmental process also includes a 1,000-meter access road and a Box Culvert Bridge across the Cibayawak River. Infrastructure construction aligns with land clearance and waste water treatment structures.
Infrastructure and Utilities in Brief
Electricity: Supported by PT. PLN Persero, with a 50 Megawatt capacity and voltage levels below 220 KVA at 380 Volts.
Natural Gas: Supplied by Perusahaan Umum Gas Negara/PGN (state-owned gas company).
Telecommunication: Direct telephone line access via PT. Telkom.
Water: Future plans include piping from PDAM (Perusahaan Daerah Air Minum).
Industrial Inhabitants within the Park
Lion Metal Work Tbk.
Multiguna Metalindo
Surya Multi Perkasa
Suryajaya Abadi
Lion Industrial Park, characterized by exponential growth, presents an array of opportunities across multiple sectors. Investors can harness governmental incentives as they embark on business ventures.
Venturing into the industrial sphere within Purwakarta, Lion Industrial Zone beckons aspiring entrepreneurs. Its allure encompasses dynamic prospects, particularly in textiles, food and beverages, automotive, electronics, and chemicals.
Promise in Specialized Sectors
Textiles constitute a promising niche, with Lion Industrial Park offering essential infrastructure such as production units and supportive facilities. Additionally, the park's strategic positioning bodes well for food and beverage prospects, aided by abundant local resources. The automotive sector thrives, bolstered by robust infrastructure. Moreover, electronics and chemicals are poised for growth, leveraging the park's modern amenities.
Lion Industrial Park not only fosters business potential but also lucrative career paths. As a burgeoning industrial center, it caters to a spectrum of vocations. Manufacturing, spanning production, assembly, and product assessment, constitutes a rich employment landscape. The logistics sector's robust expansion is marked by the establishment of logistics companies within the park. Further, technology-oriented roles flourish, aligning with the park's evolving IT domain.
Advantages of Choosing Lion Industrial Park Indonesia
Selecting Lion Industrial Park in Purwakarta hinges on several compelling facets. Its strategic proximity to highways and airports is notably advantageous. Under the stewardship of PT. Singa Purwakarta Jaya, a seasoned entity boasting over two decades of experience, the park stands as a paragon of professionalism.
The park's modern infrastructure encompasses office spaces, capacious parking facilities, round-the-clock security, and dependable utility access. Government incentives further enhance its appeal, simplifying investment procedures and extending tax exemptions.
Positioned proximate to Jakarta and major West Java cities, the zone presents vast market potential. Lion Industrial Park guarantees comprehensive infrastructure to meet business and production needs, encompassing roads, electricity, water, and gas provisions.
Infrastructure and Facility Synopsis at Lion Industrial Park
The park provides comprehensive, modern infrastructure. Wide, accessible roads include the Cipularang Toll Road, connected to the Purwakarta Toll Gate. The park boasts production centers, warehouses, offices, and extensive parking facilities, all built to high standards.
Consistent power supply is ensured via reliable electricity distribution integrated with West Java's network. Advanced telecommunications infrastructure bolsters connectivity.
Logistical infrastructure incorporates dry ports and transport amenities, fortified by integrated 24/7 CCTV surveillance.
Amenities extend to encompass parking provisions, restaurants, minimarkets, and banking facilities, catering to daily requisites of workers and visitors.
Collectively, Lion Industrial Park proffers an exhaustive infrastructure and facilities package, rendering it an apt investment choice within the industrial sphere.
Additional Details
Electricity supply: Capacity: 50 Megawatts Voltage Less than 220 KVA : 380 Volts
Natural gas: Natural Gas is available provided by Perusahaan Umum Gas Negara/PGN (State own Gas Company)