Jordan - منطقة السلط الصناعية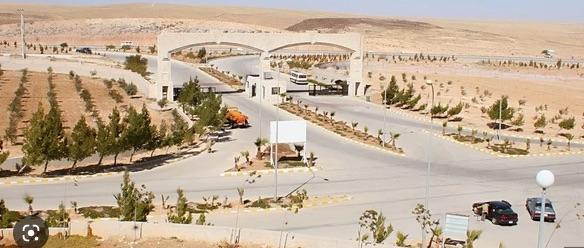 Al-Salt Industrial Estate is located at ​​Balqa Governorate on a plot of 47 hectares. A number of small scale manufacturers have agreed to set up operations there. It is planned to contribute positively to the economy and create around 1,600 job opportunities. It is strategically located near the human resources and on the main road networks that connects it with all areas and governorates of Jordan. Al-Salt is an ancient agricultural town and administrative centre.

Jordan Horizons Tours : Explore Jordan Tour 6 day tour 5 nights - $1,133.34
from:
Viator, A Tripadvisor Company
Jordan Industrial Estates Company has launched a bid to implement a new modular factories in Al-Salt Industrial Estate. This is in order to meet the growing demand for investment in the estate.
The new buildings are estimated to have an area of 10,066 square meters and will be built within the first phase of the Estate. The development work is nearing completion in 2021.
Investments in Al-Salt Industrial Estate
The number of investments in the estate reached 18 companies with an investment size of 8 million dinars. This will provide 1,068 job opportunities during the operation period.
The Jordan Industrial Estates Company had started the implementation of the purification plant in the industrial Estate. This is located within the works of the second phase of the Estate, after the implementation bid was referred to one of the specialized local companies.
The Jordan Industrial Estates Company has approved a number of reductions in the sale and rent prices for lands and industrial buildings in the Al-Salt Industrial Estate. This includes the first 15 manufacturers. Also the first 5,000 square metres in the case of purchasing land and in the case of renting industrial buildings up to 10,000 square metres. These incentives are valid for up to five years, under special conditions related to the company.