United Arab Emirates - المنطقة الحرة بالحمرية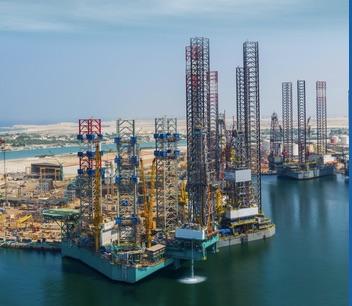 Al Hamriyah Free Zone in Sharjah, is UAE's second largest industrial free zone and is spread across around 26 million square metres. It was established in 1995 and now hosts over 6,500 businesses from 163 countries. Hamriyah Free offers warehouses, factories and executive office suites as well as other business services to help start-ups.
With its central coastal location, Sharjah's road network connects Hamriyah Free Zone with key highways to six other emirates, in addition to providing direct access to Oman, Bahrain and beyond. Ongoing and planned infrastructure projects will further enhance the movement of goods in and out of the emirate.
The only emirate with ports on the coast of both the Arabian Gulf and Arabian Sea – Sharjah is integral to the global supply chain with excellent shipping networks across the world. Both the 180,000 square metre Sharjah Inland Container Depot – and Hamriyah Port, a centre for export and re-export to global markets – are equipped with the latest technology and handle a variety of cargo containers 24/7 throughout the year.
One of the UAE's first transportation hubs, the award-winning Sharjah International Airport, delivers convenient access to more than 230 global cities and has evolved to comfortably handle the growing demands of a dynamically changing market.
WAREHOUSES FOR LEASE AT
Al Hamriyah Free Zone
We offer international standard, prefabricated warehouses to suit your business requirements.
These light industrial units provide appropriate electrical loads and lighting that are equipped with roller doors and a loading bay.
Sizes available: 200 sqm, 400 sqm and 600 sqm
Ideal for light to medium industrial units and storage
Warehouse space includes reception, offices, toilets and pantry
Multiple power load capacities ranging from 20kW, 30kW, 50kW, 100kW, 120kW and 150kW
7 metres and 9 metres in height
Dedicated loading area for each unit
Provision to construct mezzanine floor
Car parking bays in front of each unit
Ready infrastructure with electricity, water and telecommunications
Integrated fire alarm and sprinkler system
CONTACT US FOR MORE INFORMATION REGARDING WAREHOUSES FOR RENT OR INDUSTRIAL LAND
Additional Details
Total area: 2,600 hectares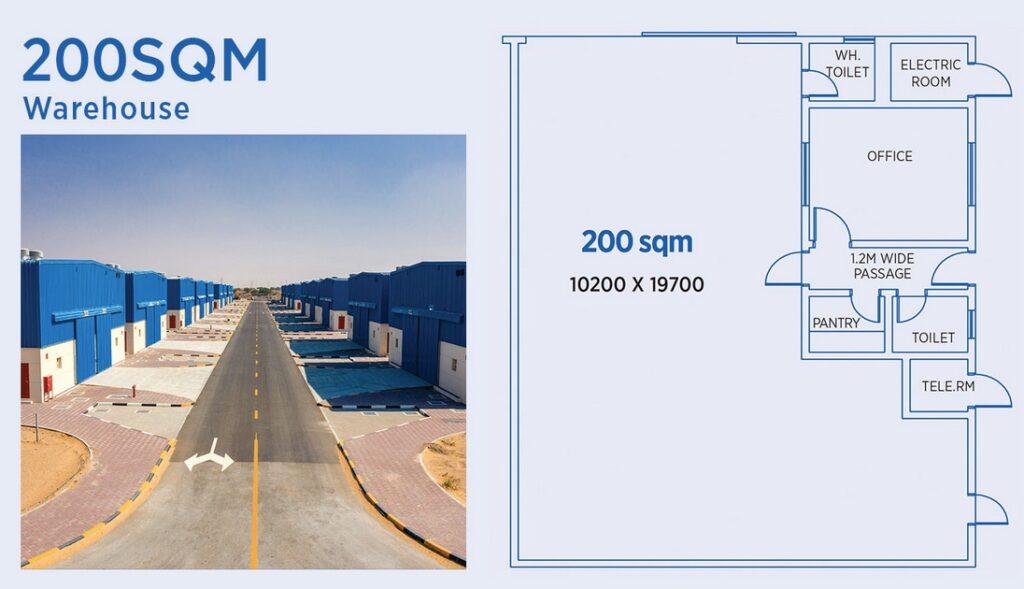 Other industrial locations in United Arab Emirates
INDUSTRIAL LAND at
Al Hamriyah Free Zone
Build your business with over 30 million SQM of infrastructure
Plots starting from 2,500 SQM
Rent holiday during construction and competitive lease rates
Prime industrial and commercial land including sea facing plots
Minimum first 5-years fixed land rates
25-year renewable lease
Flexible visa quota
Well-networked road infrastructure
Plots can be developed up to 60% as per requirements
Dedicated labour accommodation with recreational facilities
Extensive network for transportation, power, water and waste management
24-hour security within the Free Zone
Access to main port with 14-metre deep water port and 7-metre deep inner harbour
Strategic location that links all seven emirates and neighbouring GCC countries