Saudi Arabia - المدينة الصناعية الثانية بالقصيم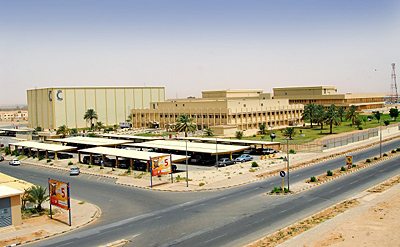 Al-Qassim Second Industrial City was set up in 2012 with a total area of 118 million square metres. The city is located in Al-Qassim province which is the richest in Saudi Arabia in terms of GDP per capita and on the outskirts of the provincial capital Buraydah. The location is also 60 kilometres from the nearest railway station on the North-South freight line. Although the overall planned area is one of the largest in the country only 200 hectares have so far been developed.
Information about Al-Qassim Second Industrial City
Establishment year: 2012
Distance to nearest airport: 60 km to Prince Nayef bin Abdulaziz International Airport
Travel to nearest railway station: 60 km to Qassim railway station
Distance to nearest port: 350 km to Riyadh Dry Port
Developed area: 2 million m²Total area: 11.8 million m²
Location: Southeast of Buraidah, 5 km before the intersection of the
Eastern Ring Road with Riyadh-Qassim Highway
Number of contracts: 31 industrial and service contracts (including those in operation and those under implementation)
Electricity capacity 334 MVA
Water services capacity: 1,000 m

Manufacturing industries
Food products
Basic metals
Beverages
Chemicals and chemical products
Paper and paper products
Coke and refined petroleum products
Rubber and plastic products
Other non-metallic mineral products
Fabricated metal products (except machinery and equipment)
Building materials, ceramics and glass.
One of the kingdom's 13 provinces, the Qassim region is known for its wheat, which it exports heavily, and its dates, which are popular throughout the country. Perhaps this is why Qassim is also called the "food basket" of the country. The area is actually relatively rich in water and has soil and a climate that is suitable for growing most crops, including grapes, oranges, lemons, grapefruit, mandarin oranges, pomegranates and many vegetables. The main market in Buraydah, the province's capital city (which is inhabited by approximately 60 percent of the region's total population), offers a variety of dates year-round