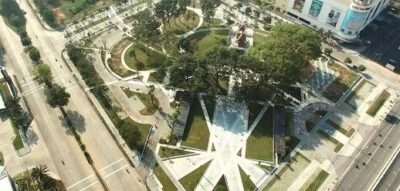 Vietnam - Khu công nghiệp AMATA
Amata City Bien Hoa Industrial Park was established in 1995 as the first foreign-based company to invest in industrial estates in Vietnam. Tenants are mostly from the consumer-goods sector including such as Nestle, PepsiCo, Toshiba, Shiseido, Kao and Ritek. Amata Vietnam is a joint venture between Amata Corp and Sonadezi Bien Hoa, a state-owned developer of industrial estates in Dong Nai province, northeast of Ho Chi Minh City, for development of a 700-hectare industrial park in Bien Hoa.
Amata City now contains over 190 tenants.
The park is one of the first to introduce high quality facilities in Vietnam; such as easy access to ports, reliable power and water supply as well as a quality environment to attract and retain high quality employees.
Additional Details for Amata City Bien Hoa Industrial Park
Total area: 700 hectares (531 hectares already devloped)
Developer: Amata Corporation (Thailand)
Seaport: Cat Lai Port 25 km
Airport: Tan Son Nhat Airport 35 km
Ready built factories: 76 rental factories available
Commercial space: 19 hectares of commercial area

Green Coverage Ratio 10%
Industries: Computers and accessories; food, food processing; manufacturing and assembling electricity, mechanics and electronics; leather products, textiles, apparel, wool, footwear; jewelry, fine arts; sports equipment, toys; plastic products, all kinds of packaging; industrial products from rubber, ceramics, glass; metal texture; building materials; auto parts, automobile manufacturing; pharmaceuticals, agrochemicals, insecticides; Chemicals, PE fibers, plastic beads, industrial pigments, etc.
Amata City Bien Hoa Industrial Park master plan