Brunei - Taman Perindustrian Koridor Bio-Inovasi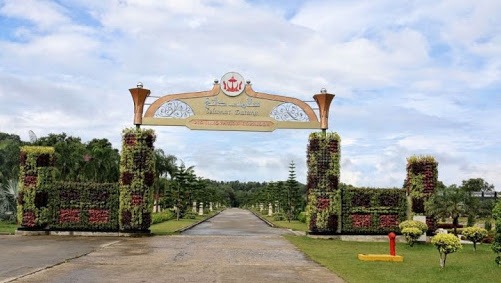 The Bio-Innovation Corridor Industrial Park, an initiative led by the Ministry of Industry and Primary Resources, aims to attract investments and promote the development of Halal Certified Industries in Brunei. It also aims to create a mixed use environment to accommodate research and innovative technology applications.
Additional Details
Total area: 195 hectares
Key industrial sectors: Light-Heavy industries. Food and Pharmaceutical High-Tech Industries
Seaport: 32 km to Muara Port
Airport: 13 km to Brunei International Airport
Utilities: Electrical Substation, Telecom, Water Connection and Waste Water Management are readily available.
Industries: Light-Heavy industries. Food and Pharmaceutical High-Tech Industries.
Rental Fee: Rental Fee for Industrial Park $7.00 per sq.m (annually) + Maintenance Fee $0.52 per sq. m.
Tenant at Bio-Innovation Corridor Industrial Park
Tavelmout Biofarm (B) Sdn Bhd

● Tavelmout Biofarm (B) Sdn Bhd Established : July, 2018
● Headquarters : Bio Innovation Corridor Plot No. 21, Spg 189, Jln Dang Kumala, Kg Tungku, Mukim Gadong A, Bandar Seri Begawan, BE2119, Brunei Darussalam
● Representative : Satoshi Suzuka, Managing Director, Factory Director
● Business overview : Production and export of Spirulina
Tavelmout Biofarm (B) Sdn Bhd (TVMB) is a newly established company in Brunei Darussalam since 13th July 2018, as a part of CHITOSE Group. TVMB is a pioneer in the large-scale cultivation of spirulina using PhotoBioReactor (PBR) in the world. By cultivating with PBR, we can achieve high productivity in cultivation of spirulina as compared to the other conventional cultivation methods.
About CHITOSE GROUP
https://chitose-bio.com/
● Managing Company : CHITOSE BIO EVOLUTION PTE. LTD.
● Founder & CEO : Tomohiro Fujita Ph.D.
● Group Management and Staff : Approx. 120 members. 8 different nationalities
A group of biotechnology startups (11 in total as of the end of September 2019) that mainly operates in Japan and Southeast Asia) in order to leave humankind a prosperous environment to live for over a thousand years. CHITOSE GROUP is creating new values in the fields of agriculture, medical, food, energy, chemistry and others through "Technology development capabilities in the biotechnology field by constantly promoting economic rationality" and "Business development capabilities for drawing a path forwards commercialization by understanding the essence and limitations of biotechnology".