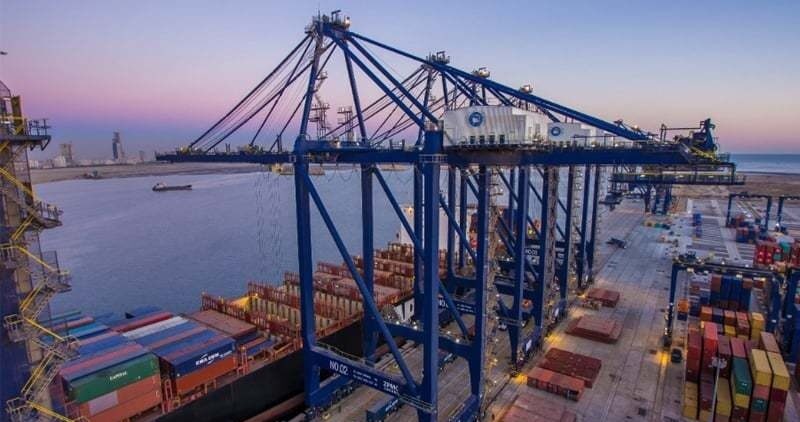 The Port lies on a strategic point along the 600 miles long coastline which stretches from the straits of Hormuz to the border with India. The Port, situated in Karachi, Sindh, Pakistan, is a vital maritime infrastructure hub facilitating international trade. Its location within the bustling city provides seamless access to global shipping routes, enabling efficient cargo movement and handling.
It has an ideal location and well-developed connections with Afghanistan, Central Asia and Western China.
The port provides 24/7 safe navigation to the port traffic. This includes tankers, modern container vessels, bulk carriers and general cargo ships up to 75,000 DWT. The port has 30 dry cargo and 3 liquid cargo handling berths. This includes a privately operated container terminal – Karachi International Container Terminal (KICT) which is fully equipped with all modern technologies. The port is facilitating around 1,600 ships annually. There is enough capacity to handle more cargo as the current occupancy is around 45% only.
UAE and Kaheel Terminals Secure 50-Year Concession for Karachi Port
The UAE's Abu Dhabi Ports Group and Kaheel Terminals have secured a 50-year concession agreement for Karachi Gateway Terminal Limited (KGTL), the Port of Karachi. This joint venture aims to enhance logistics and operations. The Chairman of Karachi Port Trust, Syed Syedain Raza Zaidi, highlighted its potential to stimulate economic growth and attract investments. UAE's focus on boosting container shipments in Pakistan aligns with its strategy to secure supply chains and expand non-oil trade.
The port currently generates around $55 million in annual revenue. This agreement follows a memorandum of understanding to strengthen UAE-Pakistan ties and underscores the UAE's commitment to Pakistan's economic stability amidst challenges. The UAE's multi-pronged assistance reflects its dedication to Pakistan's long-term economic sustainability.
Additional Details for Karachi Port
Cargo throughput: 26 million tons per year
Draft / maximum vessel size: 75,000 DWT
Container cranes: Six gantry carnes