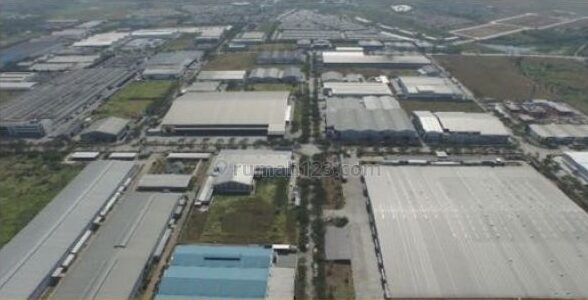 Indonesia - Taman Industri Delta Silicon
Delta Silicon Industrial Estate is a crucial component of the extensive Lippo Cikarang Township, spanning 3,000 hectares of land. This comprehensive development encompasses a variety of residential clusters and commercial recreational facilities. Among these amenities are international schools, hotels, a driving range, sports clubs, shopping centers, modern markets, and family recreational parks.
Delta Silicon stands as a well-established industrial complex, boasting anchor tenants such as Hankook Tire and DHL.
Live, work and play surrounding Delta Silicon Industrial Park
Situated in the eastern corridor of Jakarta, Indonesia, Delta Silicon Industrial Park in Lippo Cikarang offers exceptional accessibility for your business. The developer, a prominent industrial estate developer in the country, commands a 30% market share of land in Indonesia. Renowned for their commitment to quality, service, and innovation, their vision centers on being "The Best Place to Live, Work & Play." Founded in 1987, they became publicly listed on the BEI (Bursa Efek Indonesia) in 1997.
The strategic location in the east of Jakarta benefits from daily bus and train services, seamlessly connecting Lippo Cikarang with neighboring areas and markets. It's approximately 40 kilometers from both Soekarno Hatta International Airport and Tanjung Priok Deep Seaport, with direct access to the Lippo Cikarang Interchange at kilometer 31.
The estate comprises more than 16,661 housing units, over 856 shop houses, and 450 retailers, housing a resident population exceeding 45,000. Furthermore, it accommodates more than 1,200 factories with contented tenants. Delta Silicon has also played a significant role in generating over 80,000 employment opportunities.
Lippo Cikarang maintains control over a substantial land area, exceeding 50 hectares, dedicated to industrial activities, complete with essential facilities and infrastructure. This includes the allocation of land within the Industrial Estate for Micro, Small, and Medium Enterprises, with a minimum contiguous area of 5 hectares.
Additional Details for Delta Silicon Industrial Park
Main roads: 40 meters wide
Secondary roads: 16 and 20 meters wide
Electricity: PT Cikarang Listerindo, capacity 844 MW, stage 1 capacity 500 MW, underground cable 20 KV
Natural gas: N/A
Domestic water: WTP PT Lippo Cikarang Tbk, capacity 2,100,000 m3/month, occupied 1,140,480 m3/month
Telephone: PT Telkom Indonesia, Tbk., capacity 15,000 connection lines
Internet: Lippo Group, type and speed to be confirmed
Distance to nearest major city: 31 km (Jakarta)
Soekarno Hatta International Airport: 70.4 km
Kertajati International Airport: 143 km
Tanjung Periok port: 50 km
Patimban: 103 km
Stasiun Cikarang train station: 16.5 km
Wastewater treatment: Available
Solid waste treatment: Available