India - इलेक्ट्रॉनिक सिटी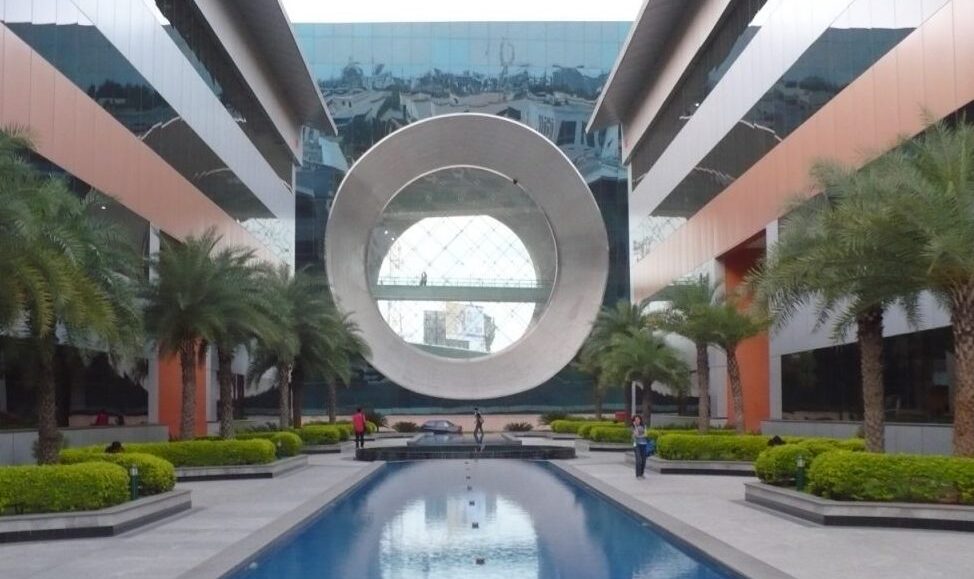 Electronic City is an information technology hub in Bengaluru (Bangalore), India. It is one of India's largest IT industrial parks, covering an area of over 800 acres. It consists of four zones called phases – Phase I, Phase II, Phase III and Phase IV. There are approximately 160 IT/ITES company campuses located in the city. These include main campuses of Infosys, Wipro, TCS, HCL, Tech Mahindra and Biocon. It is also popularly known as ECity.
Locality introduction and neighbourhood of Electronic City
The City is one of the most prominent technology hubs of Bangalore covering 332 acres. It consists of three phases. These phases have many tech majors, industrial units and residential complexes. It is well placed closer to the areas of other prominent areas in South Bengaluru such as HSR Layout and Bommasandra Industrial Area. The locality is an established residential neighbourhood comprising various multi-storey apartments as well as villa projects. There are a number of prominent projects with various stages of development including GM Infinite E City Town, Prestige Sunrise Park, Ajmera Infinity, etc.
Physical infrastructure
The connectivity of Electronic City with the rest of Bangalore has improved considerably. This was after the elevated expressway became operational. The locality now boasts excellent connectivity through Hosur Road, Electronic City Flyover, NICE Ring Road and Heelalige Railway Station. Moreover, the locality is expected to get metro connectivity through the under-construction Line 3 of Namma Metro Phase 2. This is expected to be completed by 2023.
Social & retail infrastructure
Electronic City is a self-sustaining locality comprising good social infrastructure with several educational institutions, healthcare facilities, retail shops, restaurants and banks situated in and around the vicinity. Some of these include DPS, Sorsfort International School, Springleaf Hospital and Vimalalaya Hospital. It also enjoys presence of several reputed colleges & institutes situated here including ISBR Business School, St.Francis De Sales College, PES Institute of Technology (South Campus). In addition, the popular entertainment hubs of Gopalan Innovation Mall in JP Nagar and Forum Mall in Koramangala are situated within 30-35 minutes of the locality.
Nearby employment hubs at Electronic City
It is one of the busiest places in South Bengaluru encompassing a large workforce across several of its IT parks and corporate campuses. Many key technology parks present here are Wipro Technologies Campus, Infosys Campus, Cyber Park, Tech Mahindra SEZ Park and TCS Think Campus.
Electronic City 방갈로르 인도
電子都市バンガロールインド
印度班加罗尔电子城