Malaysia - Taman Perindustrian Galla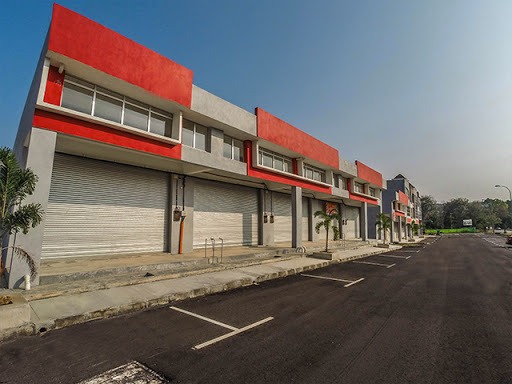 Galla Industrial Park & TMG (Taman Mutiara Galla) are both joint venture project developing by Prestajaya Sdn. Bhd. ('the Developer') with Majlis Perbandaran Seremban ('MPS'), which is the landowner. This is a small real estate organization held privately, and it has constructed around 2 real estate projects in Malaysia.
GIP & TMG is an on-going integrated development covering over 304 acres of land situated at Labu, Seremban, Negeri Sembilan in Malaysia which comprises a well-balanced mix of residential, commercial and industrial developments with a gross development value of more than RM 300 millions.

Seremban & Seri Menanti Private Day Tour from Kuala Lumpur - $98.06
from:
Viator, A Tripadvisor Company
Tenants at Galla Industrial Park
Total Logistic Services (Malaysia) Seremban
W. H. Maju Sdn. Bhd. – Food products supplier
DFC Metal Sdn. Bhd.
Mun Chai Auto Works Sdn.Bhd
Kang Nam Engineering Sdn. Bhd.
Inmaju Holdings Sdn. Bhd.
Inmaju Holdings Sdn. Bhd. – Driving school
Silverhill Fortune Sdn Bhd
Chin Thye Tire Service Sdn. Bhd.
Setia Auto Drive Sdn Bhd – Car dealer for Proton
Factory for rent in Malaysia with Galla Industrial Park
Economy of Negeri Sembilan
The state's manufacturing sector contributes almost half of the state's gross domestic product (GDP), followed by services and tourism (40.3%), agriculture (6%), construction (2.2%) and mining (0.3%). Manufacturing activities include electrical supplies and electronics, textiles, furniture, chemicals, machinery, metal works and rubber products. The main industrial areas in Negeri Sembilan include Senawang, Bandar Sri Sendayan, Sungai Gadut, Bandar Enstek and Nilai in Seremban, Tanah Merah in Port Dickson and Chembong in Rembau. Notable companies also set up their plants in Negeri Sembilan, such as Kellogg's, Dutch Lady, Ajinomoto and Coca-Cola in Bandar Enstek, Hino Motors in Bandar Sri Sendayan, Yakult in Seremban 2, Samsung SDI, Onsemi and NXP Semiconductors in Senawang, and Nestlé in Chembong. Nestlé's Chembong plant is also the largest Milo manufacturer in the world, as well as the company's largest global centre of excellence.
Negeri Sembilan is mainly an agricultural state. However, the establishment of several industrial estates enhanced the manufacturing sector as a significant contributor to the state economy.
Negeri Sembilan is inhabited by a multiracial society that exceeds 1 million persons with the Malay community making up the majority with 61.5 percent.
Taman Perindustrian Galla Malaysia
حديقة غالا الصناعية ماليزيا
马来西亚加拉工业园
갈라 산업단지 말레이시아
ガラ工業団地マレーシア