Qatar - متنزه بو فصيلة للتخزين من شركة جي دبليو سي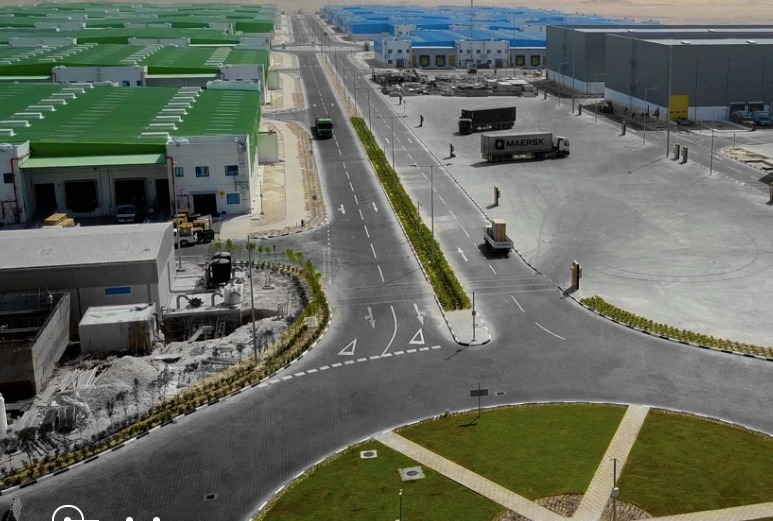 GWC Bu Fesseela Warehousing Park is a modern logistics hub located in Bu Fesseela, Qatar. It is developed and managed by GWC, Qatar's leading logistics and supply chain provider. The park spans over 40,000 square meters. It offers a wide range of warehousing and storage solutions to meet the needs of businesses operating in the region.
One of the key features of the park is its strategic location. It is situated near the Hamad International Airport and the Hamad Port. This provides easy access to air, sea, and land transportation. This makes it an ideal location for businesses involved in international trade and commerce.
The warehousing park offers a variety of storage solutions, including ambient temperature-controlled warehousing, hazardous material storage, and cold storage facilities. These facilities are equipped with advanced security systems, including 24/7 CCTV surveillance and access control systems, to ensure the safety and security of goods stored in the warehouses.
In addition to storage facilities, GWC Bu Fesseela Warehousing Park also provides value-added services.  Such as packing, labeling, and repacking, to meet the specific requirements of customers. The park also has a dedicated team of logistics experts who provide customized solutions to meet the unique needs of businesses.
The park's commitment to sustainability is reflected in its use of green technology and environmentally-friendly practices. GWC has implemented solar panels to reduce its carbon footprint and minimize its impact on the environment. It also has a rainwater harvesting system in place to conserve water and reduce its reliance on municipal water sources.
Clients of GWC
GWC Bu Fesseela Warehousing Park has attracted a number of well-known clients from various industries.  Including FMCG, automotive, and healthcare. Some of the notable clients of the park include Nestle, Ford, and Maersk.
Nestle is a leading multinational food and beverage company. The company uses the park's cold storage facilities to store and distribute its products in Qatar. The park's state-of-the-art facilities and its strategic location have enabled Nestle to efficiently manage its supply chain operations in the region.
Ford, a well-known automotive company, uses the park's ambient temperature-controlled warehousing facilities to store its spare parts and accessories. The park's advanced security systems and its value-added services, such as labeling and repacking, have helped Ford to streamline its warehousing operations and improve its logistics efficiency.
Maersk, a global shipping and logistics company, uses the park's hazardous material storage facilities to store and manage its chemical products. The park's specialized facilities and its commitment to safety and security have enabled Maersk to comply with the strict regulations and guidelines governing the storage and handling of hazardous materials.
Overall, GWC Bu Fesseela Warehousing Park offers a strategic location, state-of-the-art facilities, and value-added services. This is to meet the warehousing and storage needs of businesses operating in Qatar. Its commitment to sustainability and environmentally-friendly practices also ensures that its operations are aligned with the country's goals for a greener future.
Dry warehousing: 111,329 square meters.
Air-conditioned warehousing 32,067 square meters.
Chilled warehousing: 31,618 square meters.
Frozen warehousing: 13,916 square meters.
Open yard storage: 17,604 square meters.
Additional Details
Total area: 49.6 hectares.
Developer: Al Asmakh Real Estate. Development
Dormitory accommodation: 262 semi-furnished apartments.