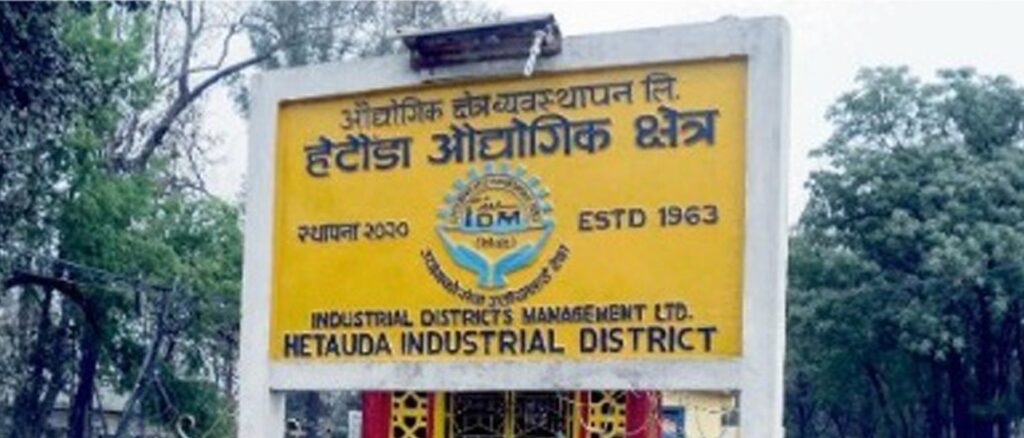 Nepal - हेटौडा औद्योगिक जिल्ला
Hetauda Industrial District: A Major Player in Nepal's Industrial Sector
Hetauda Industrial District, was established in 1963 with the assistance of the United States. It is a prominent industrial district in Nepal. The district boasts of well-developed infrastructure facilities, including developed lands, boundary walls, electricity distribution network, drainage system, industrial sheds, and warehouses. Covering an area of 144 hectares, the industrial district houses 100 industries, of which 63 are operational.
Self-sufficiency in Electricity and Water
The district is self-sufficient in electricity, with its own distribution network. This provides a total power consumption of 5,000 KVA. The district also has its own water boring system, water supply systems, and water filtration plant, with a daily water consumption of 288 kiloliters. Moreover, the district has a road network of 18.2 km, facilitating transportation within and outside the industrial district.
Production of Various Goods at Hetauda Industrial District
The Hetauda Industrial District is a significant contributor to Nepal's industrial sector. Producing various goods such as cement, paper, and tobacco products. The district also has industries that specialize in plastic, engineering, and wood-based products.
Growth and Development in Recent Years
In recent years, the Industrial District has undergone significant development, with the expansion of existing industries and the establishment of new ones. This growth has been facilitated by the district's easy access to raw materials, a skilled labor force, and its strategic location between the major cities of Kathmandu and Birgunj.
Government Incentives for Further Growth
To promote growth in the industrial district, the Nepalese government has introduced several incentives. These include tax exemptions and subsidies, to attract foreign investment. This has resulted in the establishment of new industries in the district, creating employment opportunities and contributing to the country's economy.
Additional Details
Total area: 144 hectares (2,829 ropanies).
Electricity supply: 500 KVA.