นิคมอุตสาหกรรมดับบลิวเอชเอ สระบุรี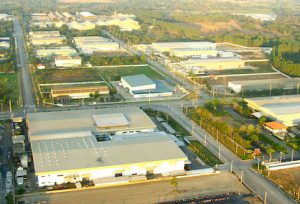 Formerly known as Hemaraj Saraburi Industrial Land.
WHA Saraburi Industrial Land – WHA SIL is located in Nong Khae District, Saraburi Province. It is only 70 kilometers north of Bangkok via Thailand's main Highway 1. WHA SIL provides an ideal location for reaching destinations in the north, east and south, as well as Bangkok's two international airports.
WHA SIL makes a great location for the electronics cluster, with ample water supply available from nearby Pasak Cholasith Dam. There is an abundant technical workforce and proximity to the vocational colleges and research facilities of reputable universities.
WHA SIL is home to 89 customers (118 contracts), including a number of Siam Cement Group companies and joint ventures from multiple countries.
Industrial infrastructure is of high quality and includes communications, ample water supply from Pasak Cholasith Dam. This provides 785 million cubic meters, and wastewater treatment. WHA further offers quality industrial estate operations and management.
Saraburi is a province in central Thailand, northeast of Bangkok. It's known for its ancient Buddhist temples, including Wat Phra Phutthabat in the northwest.

Private Arrival Transfer : Bangkok Airport to Bangkok Hotel - $21.83
from:
Viator, A Tripadvisor Company

Additional Details
Total area: 579 hectares (3,619 rai)
Key industrial sectors: Building Material, Electronics, Consumer, Cogeneration Power, Others
Electricity supply: 115kV/22kV 2 x 50 MVA Internal substation of PEA
Natural gas: Natural gas from PTT through an underground pipe system Industrial gases (Oxygen, Nitrogen,Hydrogen, Argon)
Wastewater treatment: 10,000 Cu.m. per day (expandable)
Water supply: 15,000 Cu.m. per day (expandable)
Internal road system; 30-45 meters width reinforced concrete and asphaltic concrete
Ready built factories: Ready Built Factories for rent of 1,000 to 3,000 square meters.
Commercial space: Plaza – Coffee shop, tea shop, restaurant, bank, and convenience store
Ready built factories at WHA Saraburi Industrial Land
Sized from 500 sq.m. to 9,900 sq.m., the Ready Built Factory for Rent WHA has constructed on the developed industrial land in Thailand to offer manufacturers various alternatives to fit their requirements with a quick entry and lower initial cost. WHA also builds Build to Order Factories of 7,000 square meters or more upon order.
WHA Mega Logistics Center Saraburi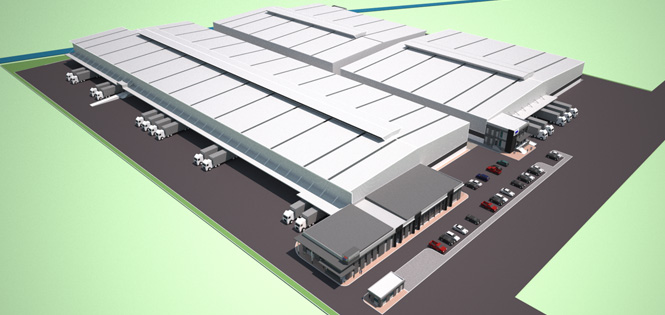 Warehouse Unit
8,500.00

sq.m. up
Total Project Space
17,000.00

sq.m.
Type
Warehouse Farm
(Warehouse for Rent)