United Arab Emirates - منطقة الغيل الصناعية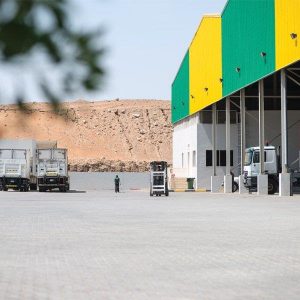 Al Ghail Industrial Zone in Ras Al Khaimah emirate is a large industrial area and is located to the south of the city of Ras Al Khaimah. This is an well-equipped zone, with a total area of 28.2 million square meters. Storage facilities and building sites are provided with all the necessary utilities such as electricity, gas and water.
Investors looking for establishing large-scale industrial manufacturing enterprises, Al Ghail Industrial Zone is definitely the most preferable choice, providing them with options of setting up free zone and non-free zone entities.
Choice of free zone or non-free zone entity formation.

Proximity to the city and its services.

Connectivity to multi-lane superhighways.

Close to major logistical hubs.

Proximity to Dubai and RAK International Airports.

Flexibility to construct facilities based on business requirements

.

Availability of on-site staff and labour accommodations.

Option to build own accommodation on leased land.
LAND

Land plots of various sizes from 5,000 m2

LABOUR ACCOMMODATION

Lease or build on site accommodations for your labour
AL GHAIL INDUSTRIAL ZONE – INDUSTRIAL MANUFACTURING
This is the zone in which all large scale industrial manufacturing companies of RAKEZ operate.
What's unique about this trade zone is that investors can set up a free zone or non-free zone entity. It is ideal because companies can acquire a large space for manufacturing and processing activities.
This zone is also located close to Dubai and Sharjah. With the superfast highways connecting RAK to other parts of the UAE, the daily commute is not a problem. Visas for investors and employees and the availability of labour accommodation make it an attractive proposition for foreign companies.