Brunei - Taman Perindustrian Brabi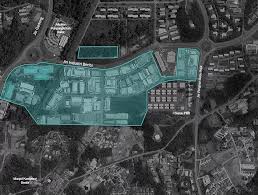 Beribi Industrial Park is located in the Muara District, Brunei and will focus on the automobile industry and may be rebranded as the Beribi Autocentre.
Additional Details
Tenants at Beribi Industrial Park
Mazda Brunei
Mazda Brunei is part of Grand Motors Sdn Bhd, which was established in 1984. Its mission to respond to the transport needs of the country by providing a selection of vehicles, chosen to meet the various demands of the growing automotive market. As the exclusive distributor of Mazda vehicles in Brunei Darussalam, Grand Motors Sdn Bhd is committed to provide customers with quality products and excellent aftersales services.
Kingston Beverage & Creamery Sdn Bhd.
Ice cream and frozen deserts ,  Bottled and canned soft drinks ,  Dairy products, except dried or canned ,  Groceries and related products.
BRUSIN Trading Company Sdn. Bhd
Brusin was established in 1974. BRUSIN is more than a Trading company. Our diversified product and services portfolio allows us to address our customer's business requirements.
Brusin's tradition is defined by constant innovation. Our commitment to excellence means that we are continually enhancing our product lines to bring you the newest technologies and features available in the marketplace. Hundreds of organizations have formed trusted relationships with us, improving their revenue and reducing costs by maximizing the performance of their businesses.
Chemical Division – Chemical supplies for petrochemical industry, water treatment plant and laboratory.
ICT Division – Integrating your business into the next higher level with our vast IT solutions to keep you ahead of others and providing technical support to keep you peace of mind for Today & Tomorrow.
Furniture Division – In Brusin you'll find an unbeatable selection of the industry's leading manufacturers. Affordably design an office to suite your style with commercial quality office furniture. Fast pace work environments need durable furniture making business office furniture a smart investment!
Office supply – Office stationery & equipment supplies for daily business needs.