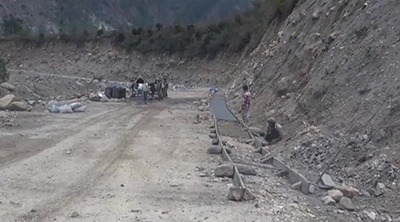 Bondeyma Industrial Park in Mongar has an area of 110 acres. It has around 154 plots available to support wood based industries. Access to road leading to the park, construction of 39m span RCC Double Lane Bridge, a three-storied office building comprising of 8 units, water supply, and water distribution network have been completed. The ongoing works include construction of the roads works and construction of a three-storied staff quarters comprising eight units.
Additional Details
Total area: 110 acres
Key industrial sectors: Wood based industries, food and agro-based industry
Bondeyma Industrial Park is spread across 110.34 acres of land in the Mongar Dzongkhag. It is one of the four industrial parks being fully funded by Government of India under its Project Tied.
Assistance to Royal Government of Bhutan for 11th and 12th FYPs. The project, also identified as one of the special economic zones, will provide infrastructural services to the wood-based cottage and small industries located in the Eastern Bhutan. This will provide a great fillip to Bhutan's industrial development and promote balanced regional economic development.
The project has been successfully completed with a grant assistance of INR 32.777 crores from the Government of India. Access to road leading to the park, water supply, and water distribution network have been completed.
Bongdeyma was also identified as special economic zone (SEZ). This would serve as a hub for wood-based industry in Bhutan.  According to the minister for economic affairs, Lekey Dorji, said that once the industrial parks are complete, the spaces within the parks are to be occupied by several factories, which is expected to create thousands of employment opportunities. "It will diversify our economy and increase the percentage of GDP due to industries. The industrial parks will house three broad categories of industries, which are chemical/mineral based, forest/wood based and agro and food based.  There will be employment opportunities for our youths who have graduated from high schools, vocational training institutes, and colleges," said Lyonpo Lekey Dorji.