Oman - مدينة البريمي الصناعية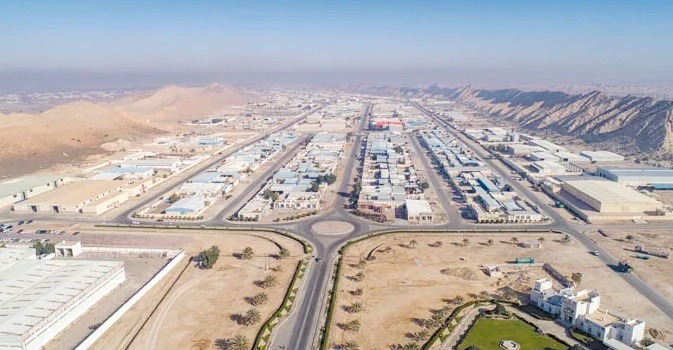 Buraimi Industrial City is located on the border with Al Muwaij'i in the United Arab Emirates. Ithas the most occupiers of all the Omani industrial estates with over 500. The location is just 120 kilometres from the Jebel Ali Port in the UAE. It is located on the direct borderline between the Sultanate of Oman and the United Arab Emirates, adjacent to the UAE city of Al Ain. It is one of the largest Omani markets.
Additional Details
Total area: 650 hectares.
Land available: 530 hectares.
Year opened: 1998
Key industrial sectors: Furniture, cement, fiberglass, aluminum, food industries, food supplements, pharmaceuticals, electrical industries, warehouses, workshops, and spare parts.
Nearest Roads and Logistics Land Ports
Sohar port 110 km
Sohar International Airport 100 km
Al Ain International Airport 25 km

Camping Tour 14 Days Package (Oman North & South) - $5,452.47
from:
Viator, A Tripadvisor Company
More Oman industrial estates
Notable tenants at Buraimi Industrial City
Al Tasnim Group
Started as a small family-owned business, the Al Tasnim Group is now a leader in Oman's construction industry. We are an ISO 9001:2015 Certified construction company in Oman with over four decades of experience. We are one of the esteemed "All Service Groups" in Oman. Al Tasnim offers a wide range of services from civil, mechanical and electrical construction to steel fabrication and structural steelworks. We have also worked on turnkey projects for landscaping and irrigation.
We have played an active role in building some of the most renowned landmarks in the Sultanate of Oman. Thisis a testimony of our superior skills, quality, craftsmanship and timely delivery. To date, we have successfully completed over 500+ projects in Oman. These include the Al Ameen Mosque in Muscat, National Bank of Oman, Royal Opera House in Muscat, Zawawi Trading Mercedes Showroom in Muscat, Al Husn Village Roadworks, Muscat International Airport Seeb, Liwa Health Centre, to name a few.
Al Taif Industrial Engineering & Metal Structural Factory (TIEMS)
Al Taif established as a new venture in steel structural fabrication in transport sector for three years ago in the year 2009 at Al Buraimi Industrial City. The factory Sultanate of Oman. The factory is supported by a leading investor in the Sultanate of Oman, Mohammed Mubarak Al Hajri Trading Establishment. It is a division of manufacturing unit of the establishment.