Global firms are once again taking notice of the competitive edge offered by the Philippines. Launched in 2015, Cavite Technopark's current land area is 166 hectares. Located along Governor's Drive, it caters to light and medium, non-polluting industries and is expected to provide employment for over 20,000 employees at full deployment. Industrial lots, ranging from 5,000 sqm to 15,000 sqm, are available for sale or lease to both PEZA-registered and non-PEZA locator-companies.
Cavite Technopark is easily accessible through the Manila-Cavite Toll Expressway (CAVITEX). The upcoming Cavite Laguna Expressway (CALAX) will improve the accessibility from Manila and other nearby provinces.
Proximity to major facilities:
7.5 km from the Cavite Gateway Terminal
27.3 km from the Sangley Airport
38.2 km from the Ninoy Aquino International Airport
44 km from the Laguna Technopark
46.5 km from the Makati Central Business District
The park caters to light and medium, non-polluting industries from both global and local markets. At full development, the locator companies of Cavite Technopark are expected to generate employment for over 20,000 employees.
Additional Details
Total area: 118 hectares
Developer: Ayalaland
Plot sizes: 1 to 1.5 hectares
Key industrial sectors: Electronics, Automotive, Consumer Products, Food Processing, Pharmaceuticals
Electricity supply: Dedicated power substation
Wastewater treatment: Centralized sewage system and waste-water treatment facility
Fire safety: Fire Brigade
Internal road system: Highway-grade concrete roads (40-meter width for primary roads and 20-meter width secondary roads)
ALogis Naic ready-built facilities within Cavite Technopark. The project adds 16,000 square meters (sq.m.) of gross leasable area to the existing 13,000 sq.m. area.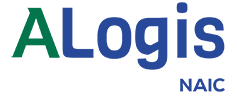 14 minutes away from the Cavite Gateway Terminal (via Antero-Soriano Highway) and 55 minutes away from the Sangley Point International Airport (via Antero-Soriano Highway). These infrastructure projects shall give the advantage to ALogis Naic to be in a great position to serve the growing demand.
A PEZA-registered facility located at Phase 1, Cavite Technopark, Naic, Cavite.