Vietnam - Khu kinh tế Dung Quất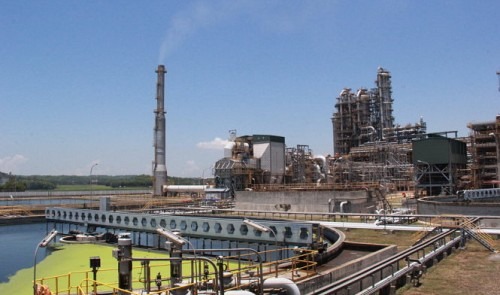 The newly emerging economic zone sits in the heart of one of the key growth areas of Vietnam, Quang Nai province. The development of the Dung Quat refinery has boosted economic development in what was a previously poor area of the country. Refineries provide a host of petrochemicals that help to spur the chemical and textile sectors.
The recent progress of the Hoa Phat Dung Quat Integrated Iron and Steel Complex will be another key anchor industry in the province which again will be a strong magnet for manufacturers who use iron and steel as raw materials for their products.
Dung Quat Economic Zone also has good connections to Dung Quat port and access to major highways connecting north and south Vietnam. An abundant labour supply is also a benefit for investors looking to set up a factory in this area.

Private Transfer from Quang Ngai to Da Nang (DAD) Airport - $123.25
from:
Viator, A Tripadvisor Company
Effect of Dung Quat Refinery
Dung Quat Oil Refinery has accelerated the growth rate and transformed the economic structure of Quang Ngai. As a result, Dung Quat Economic Zone is evaluated as one of the pioneer and successful economic zones in the country, with many other big projects such as: Doosan Vina Heavy Industry Factory, Iron and Steel Complex. Hoa Phat Dung Quat, VSIP Industrial Park.
From the time of commercial operation to May 2021, Dung Quat Oil Refinery has successfully imported 993 oil tankers (79 million tons of crude oil), producing and consuming over 72.5 million tons of products (accounting for over 30% of the country's petroleum demand).
Industrial 'city' proposed for Dung Quat Economic Zone
Economists and experts have recommended that the Zone in central Quang Ngai Province be turned into a large industrialised city. Dung Quat Oil Refinery in Quang Ngai Province. Experts said converting the zone into an industrial city would attract investment.
The city would be under the jurisdiction of the Quang Ngai provincial authorities. The industrial hub would help increase foreign investment, they said. Currently, the Dung Quat economic zone has many industrial enterprises and manufacturing factories, employing a total of 15,000 workers. The building of the Van Tuong new urban area covering 3,828ha in the zone is underway. When the construction of the urban area is completed, the zone will include a township, 24 communes and a projected population of 225,000.
Experts with the Ministry of Planning and Investment said the conversion of Dung Quat economic zone into an industrialised city would help attract more investment capital into the local industry, services, trade and tourism.
 糞桔經濟區 / Dung Quat 경제 구역 / ズンクワット経済特区 / منطقة دونج كوات الاقتصادية / गोबर क्वाट आर्थिक क्षेत्र