Malaysia - Taman Eko Perniagaan 3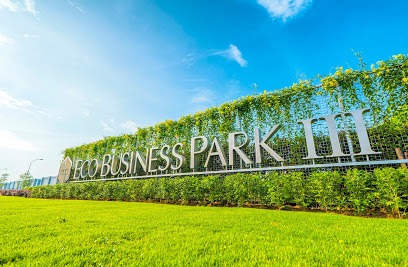 Eco Business Park 3 provides businesses with top-of-the-line facilities within a strategic location at the crossroads of the Asia-Pacific. This self-contained, 248 acre green industrial development in the heart of Pasir Gudang, a growing business hub in Iskandar Malaysia, offers established businesses and startups alike the ideal staging point to tap the region's tremendous potential.
4-in-1 business hub concept.
This concept synthesises the retail, office, showroom and warehouse concept into a highly synergised building. Every unit features a high ceiling and expansive open plan space on the ground floor, which can be customised to suit your unique requirements.
DOWNLOAD BROCHURE IN ENGLISH HERE

Private Johor Bahru Full Day City & Shopping Tour from Kuala Lumpur - $144.42
from:
Viator, A Tripadvisor Company
Ensuring work-life balance at  Eco Business Park 3
Eco Business Park 3 is situated next to Eco Tropics, an upcoming 744-acre master-planned development. Another project by EcoWorld, this enclave will provide owners, management and staff of businesses in the park with attractive housing opportunities as well as lifestyle amenities.
A Premier Retail  Showcase
Every unit in Eco Business Park 3 offers an expansive space in the front to provide flexibility in showcasing an extensive variety of products. Additionally, every unit comes with dedicated car parking spaces in addition to 2,000 common parking spaces for customers and visitors. A green pedestrian walkway makes moving around the enclave very easy and enhances the shopping experience.
Your gateway to the Asia-Pacific
The park is located in Iskandar Malaysia, which is the main southern development corridor in Johor, Malaysia. Recently declared a Regional Centre of Expertise for Sustainable Development (RCE), Iskandar Malaysia offers international businesses the sterling opportunity to position themselves strategically in the Asia-Pacific region.
It is well-served by a network of major highways which provide easy access to key destinations within Malaysia as well as the region. Easily accessible via major highways, getting to the park is a breeze. The business park is strategically located in the vicinity of well-established townships with comprehensive amenities within reach.
See also Eco Business Park 1